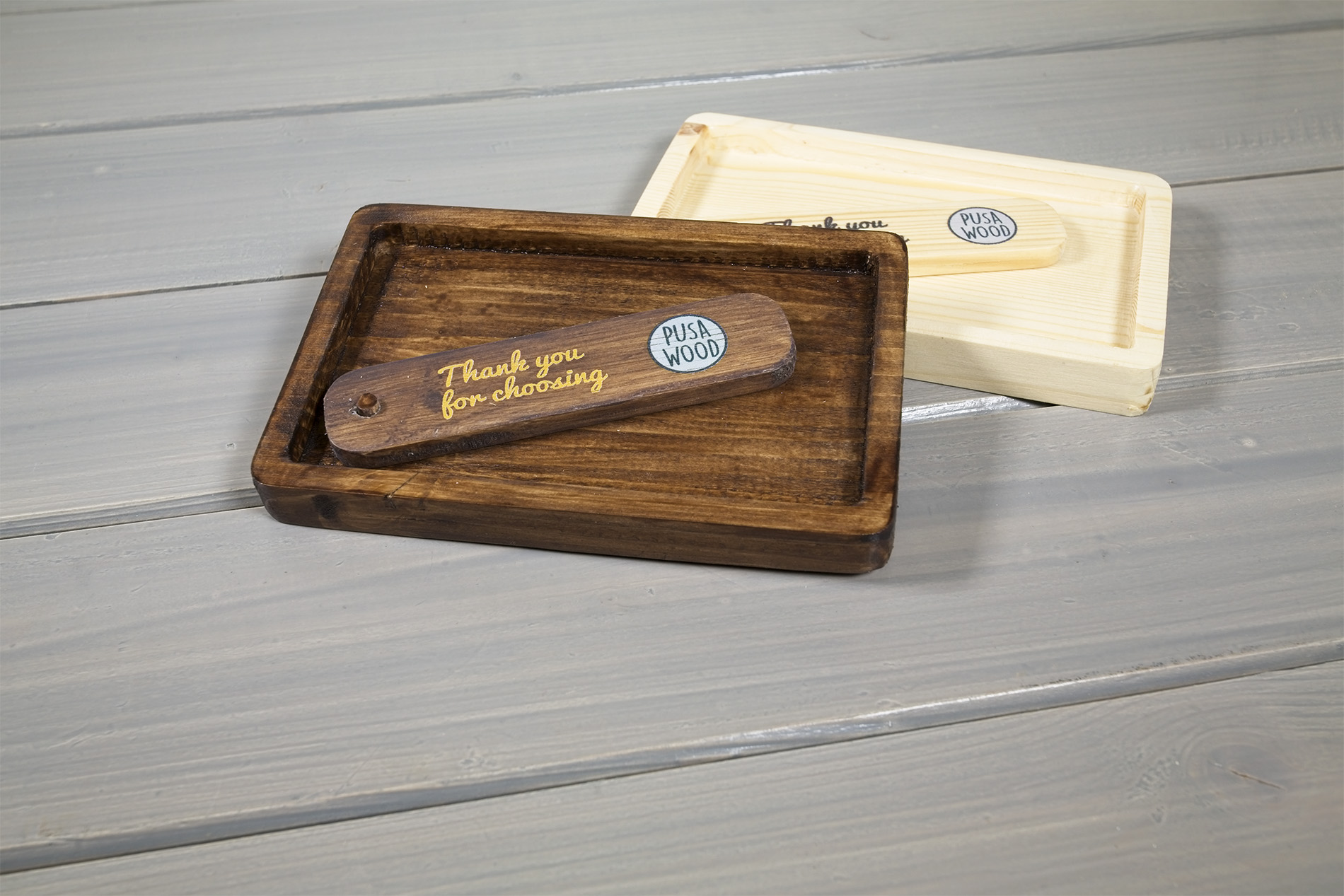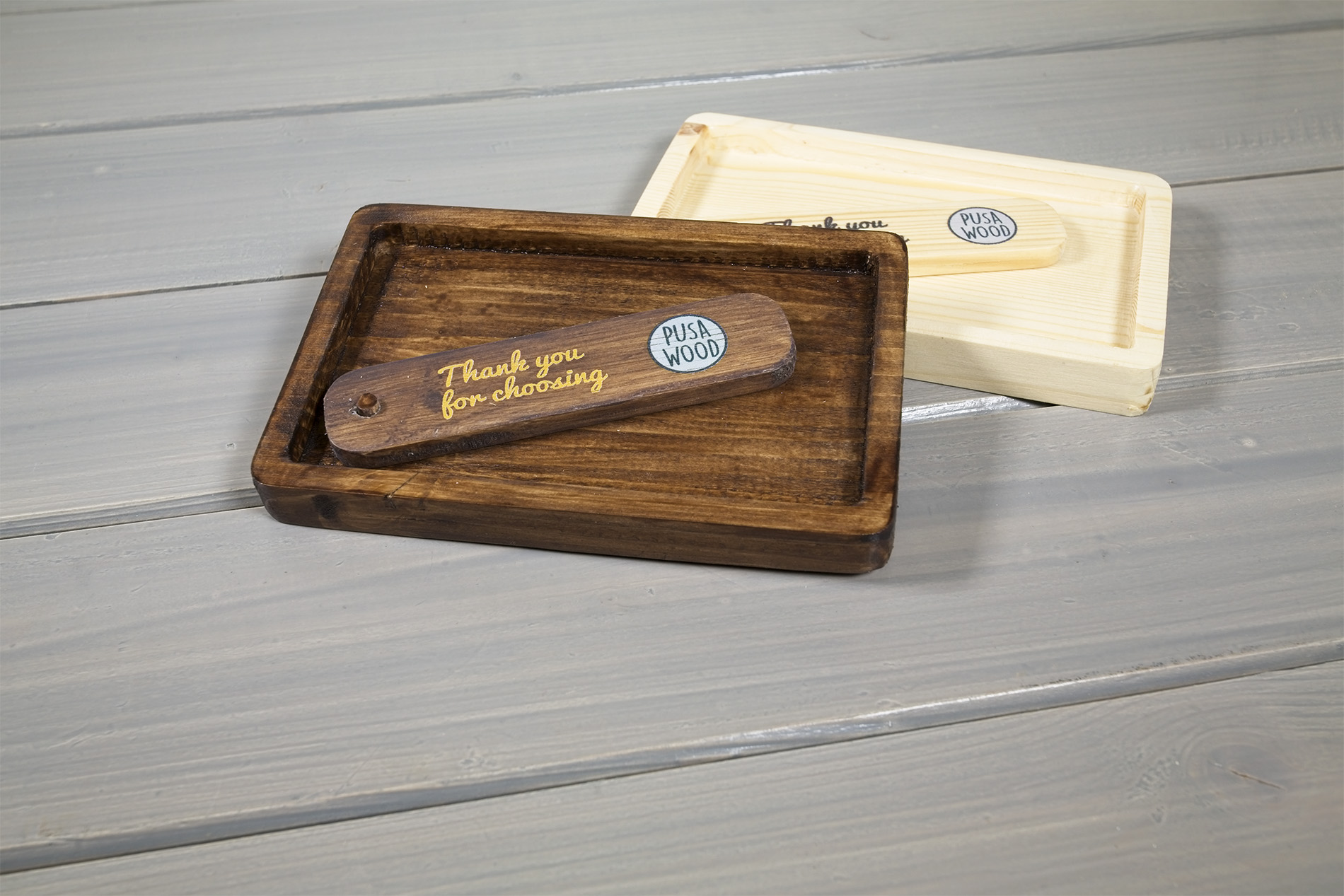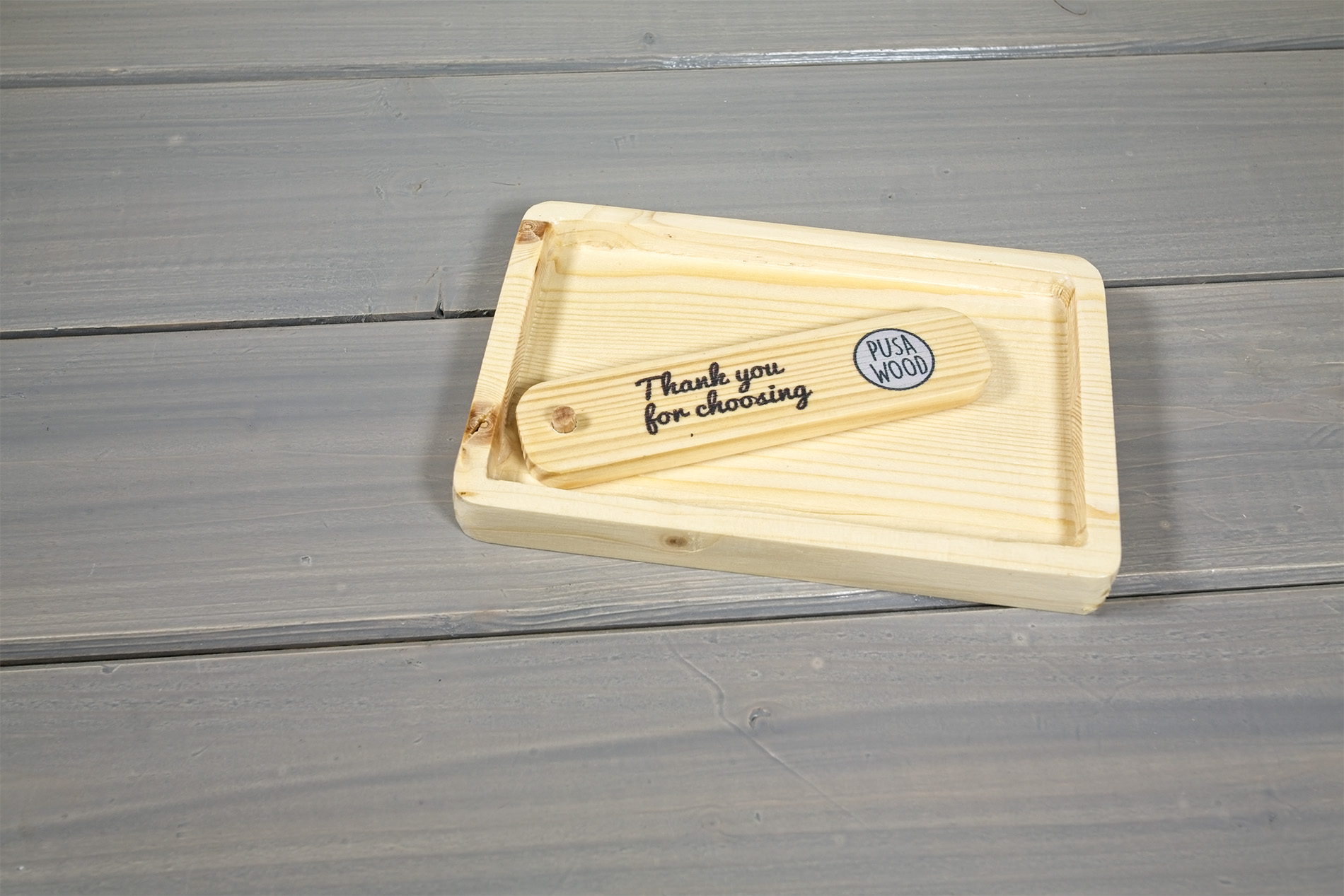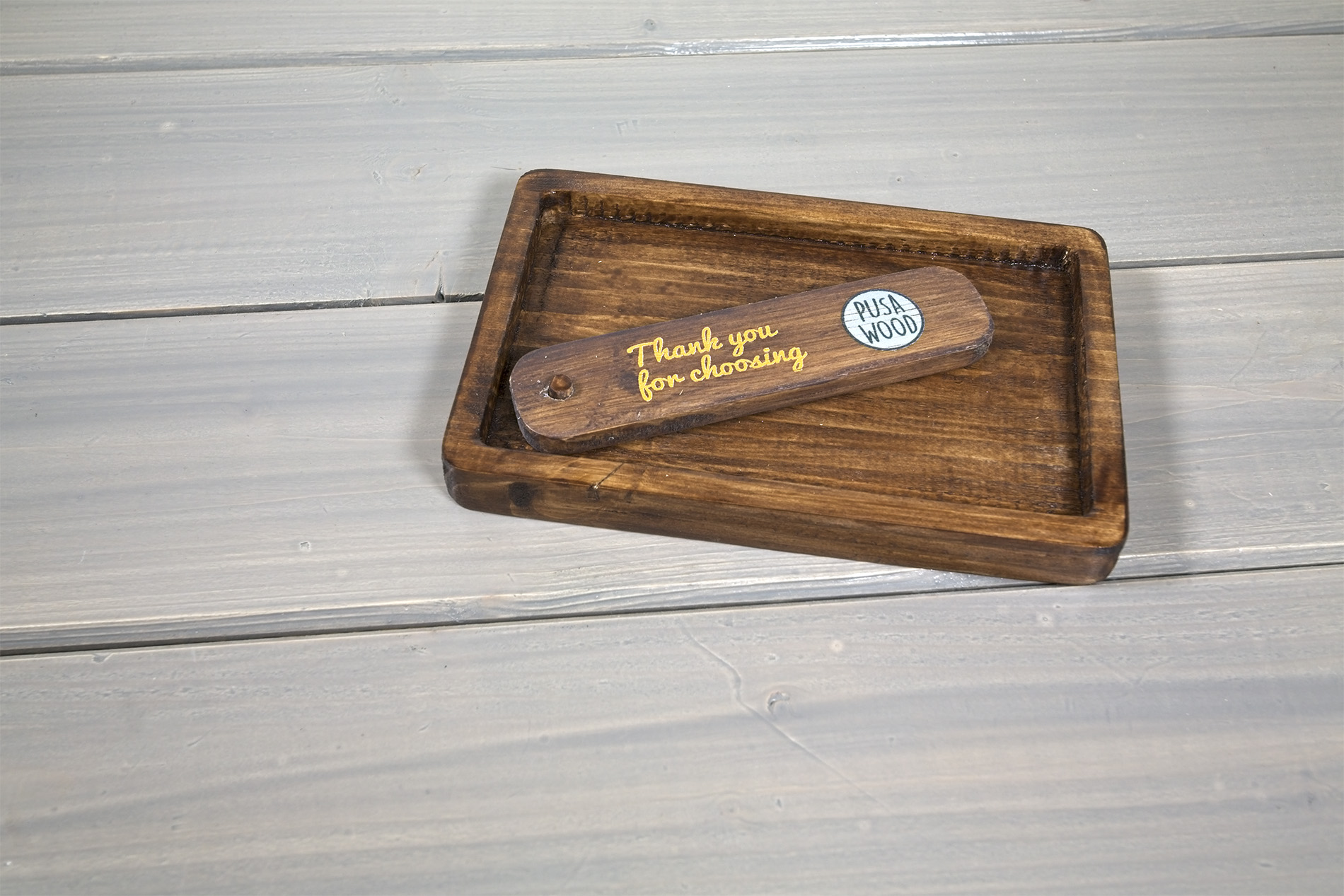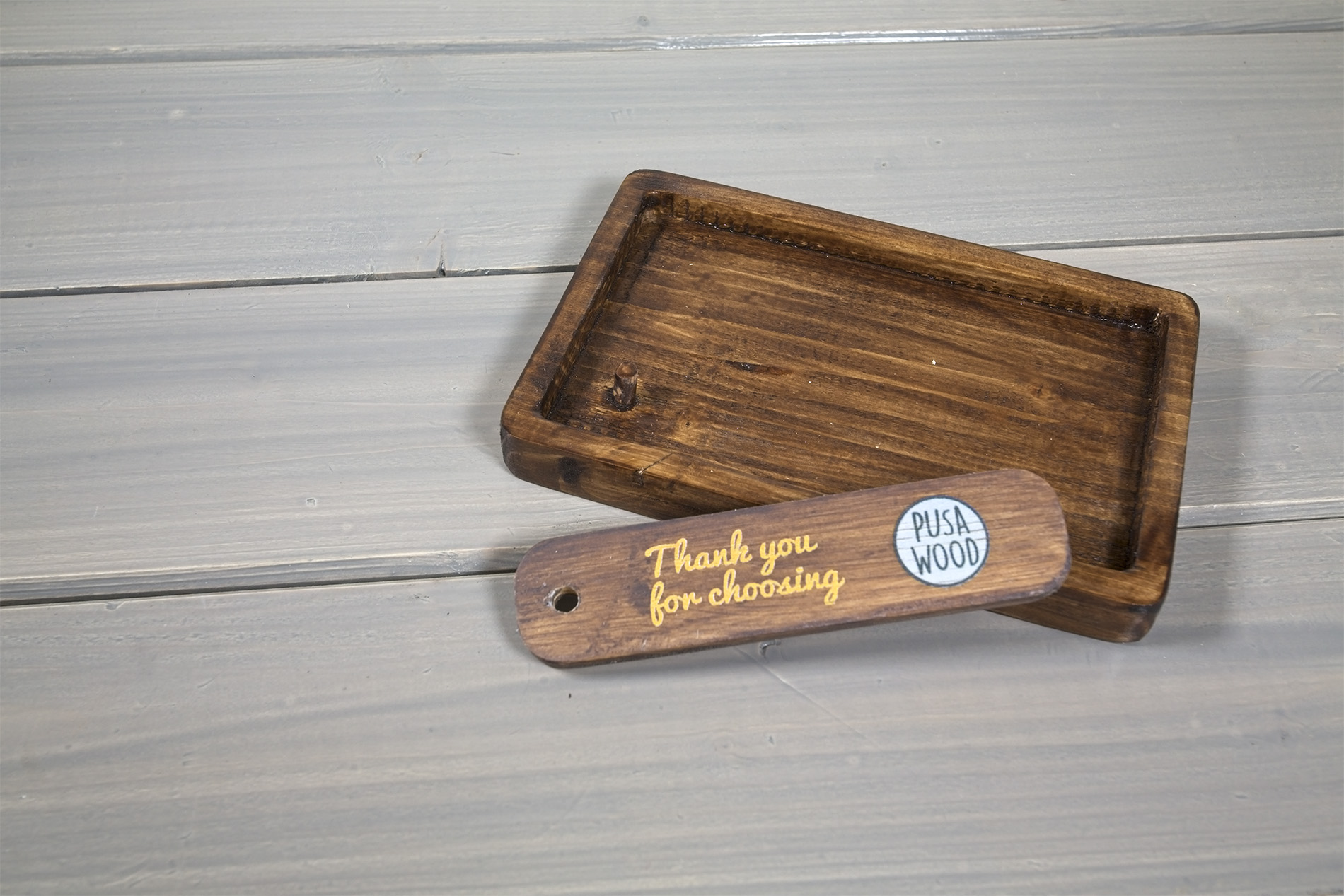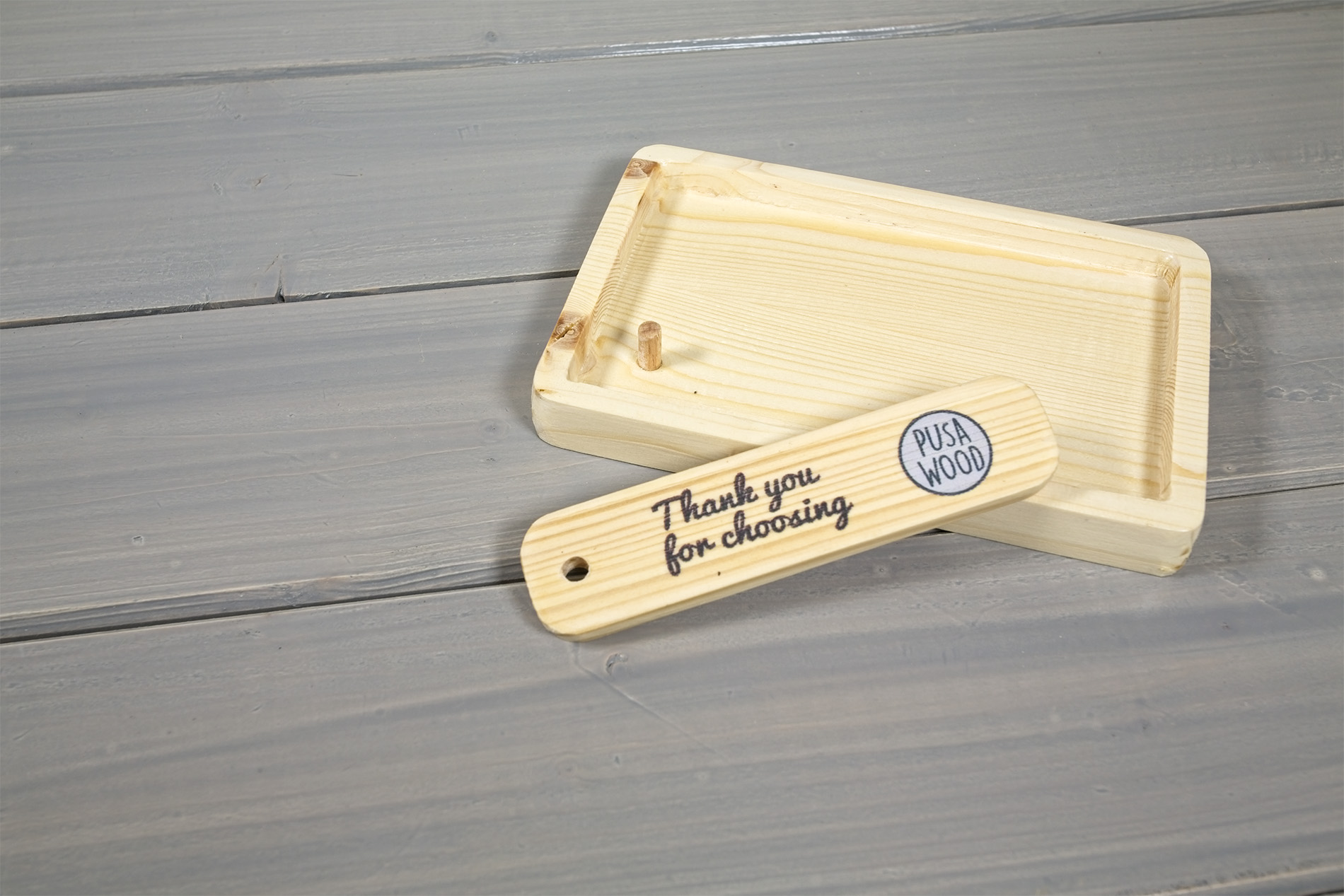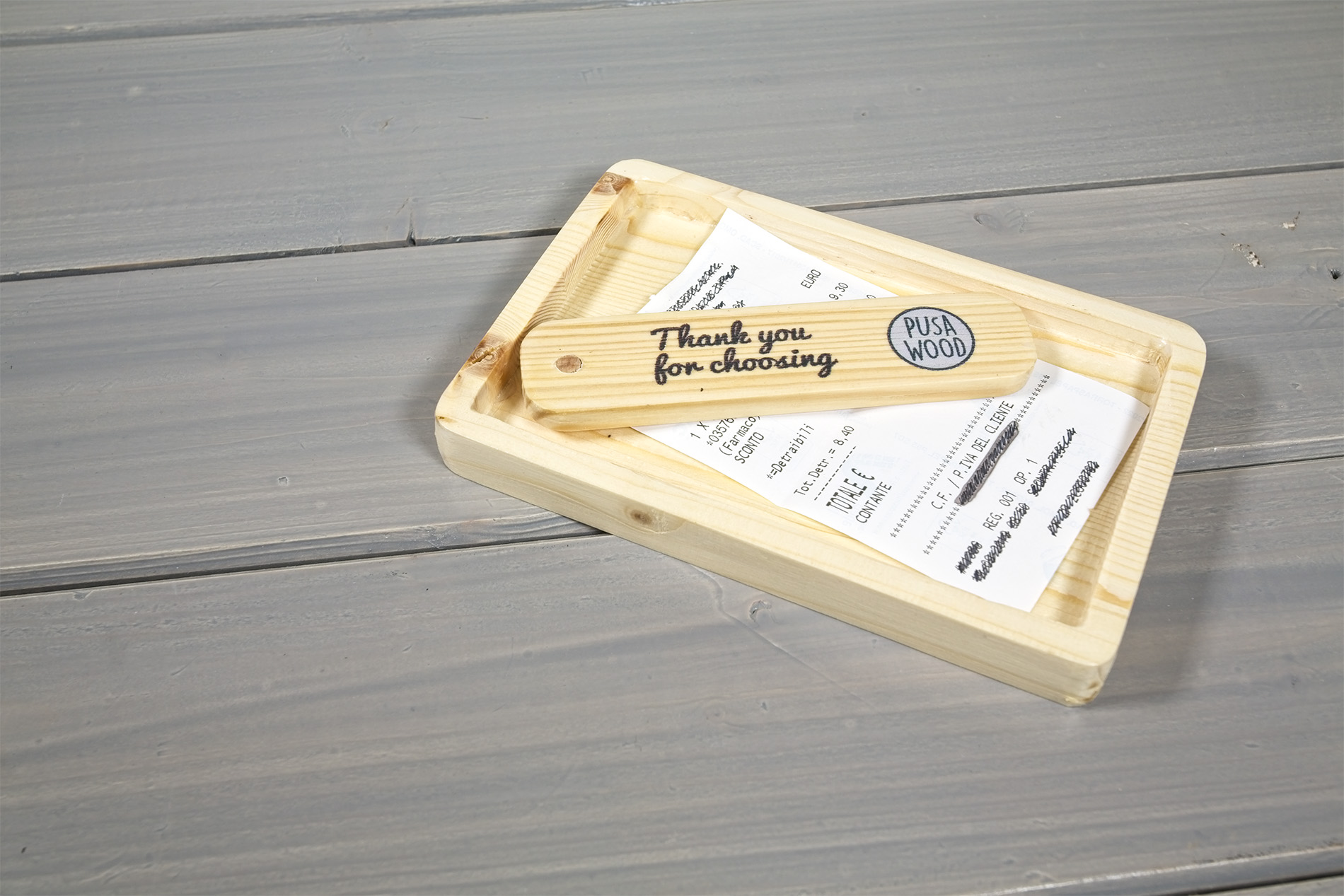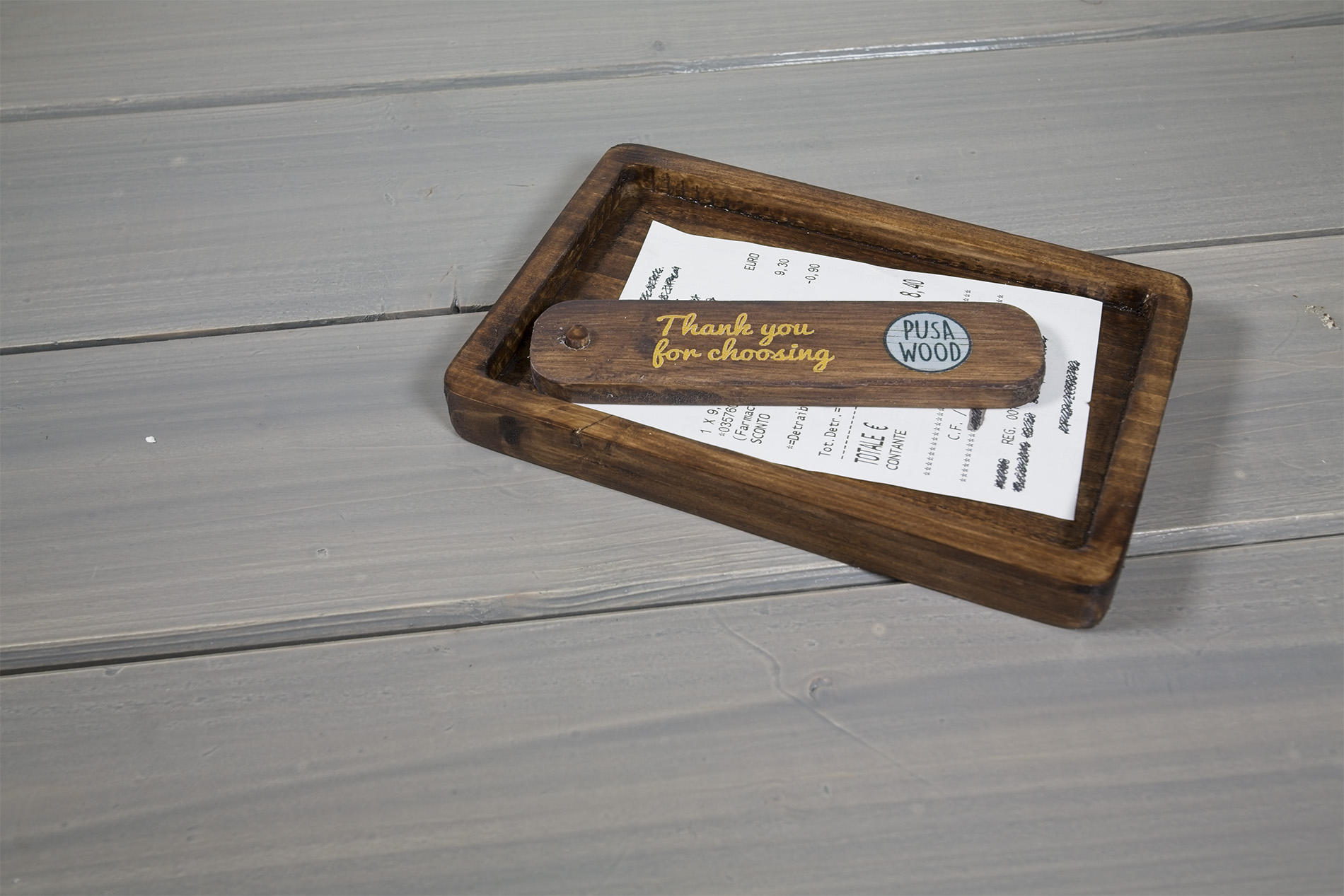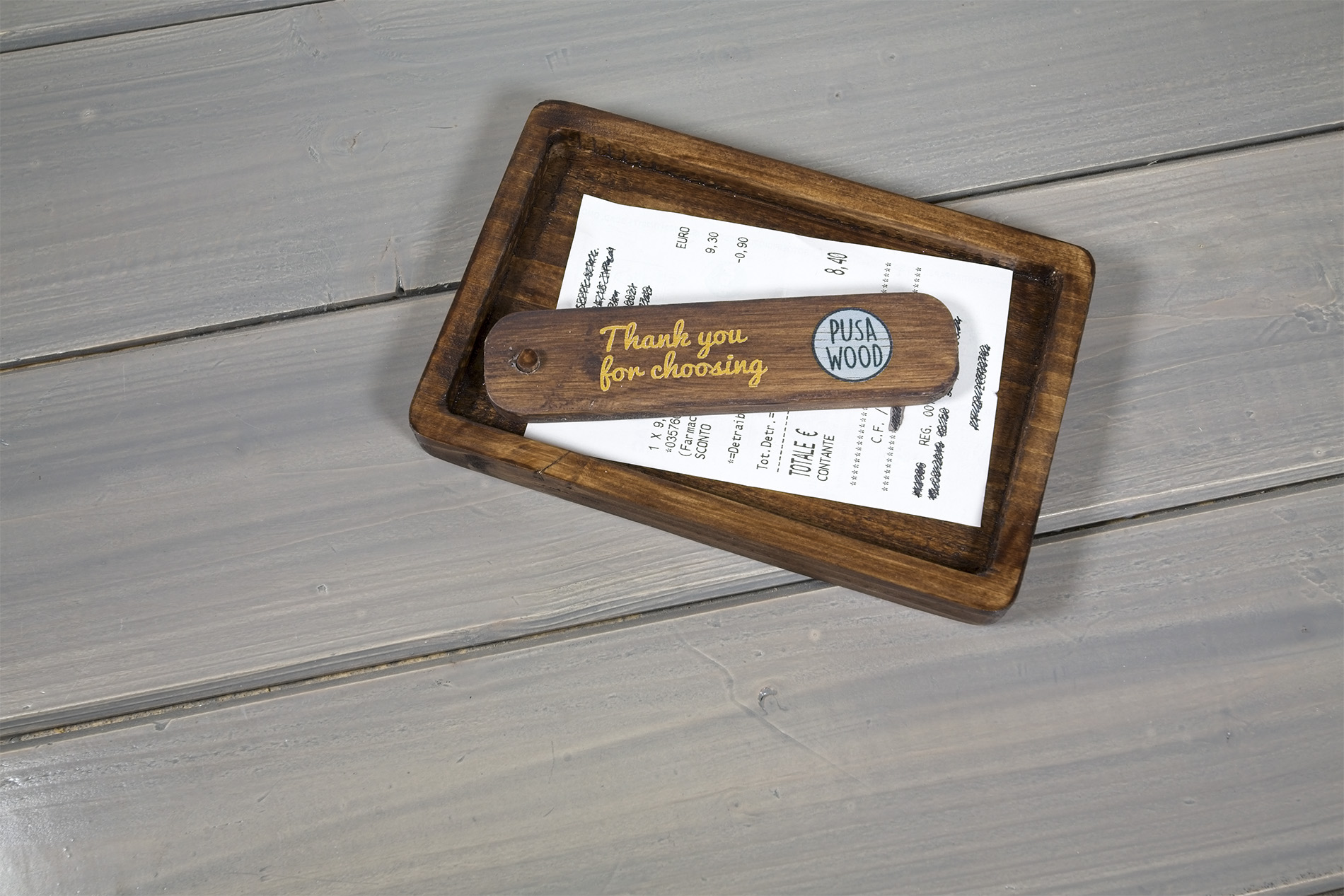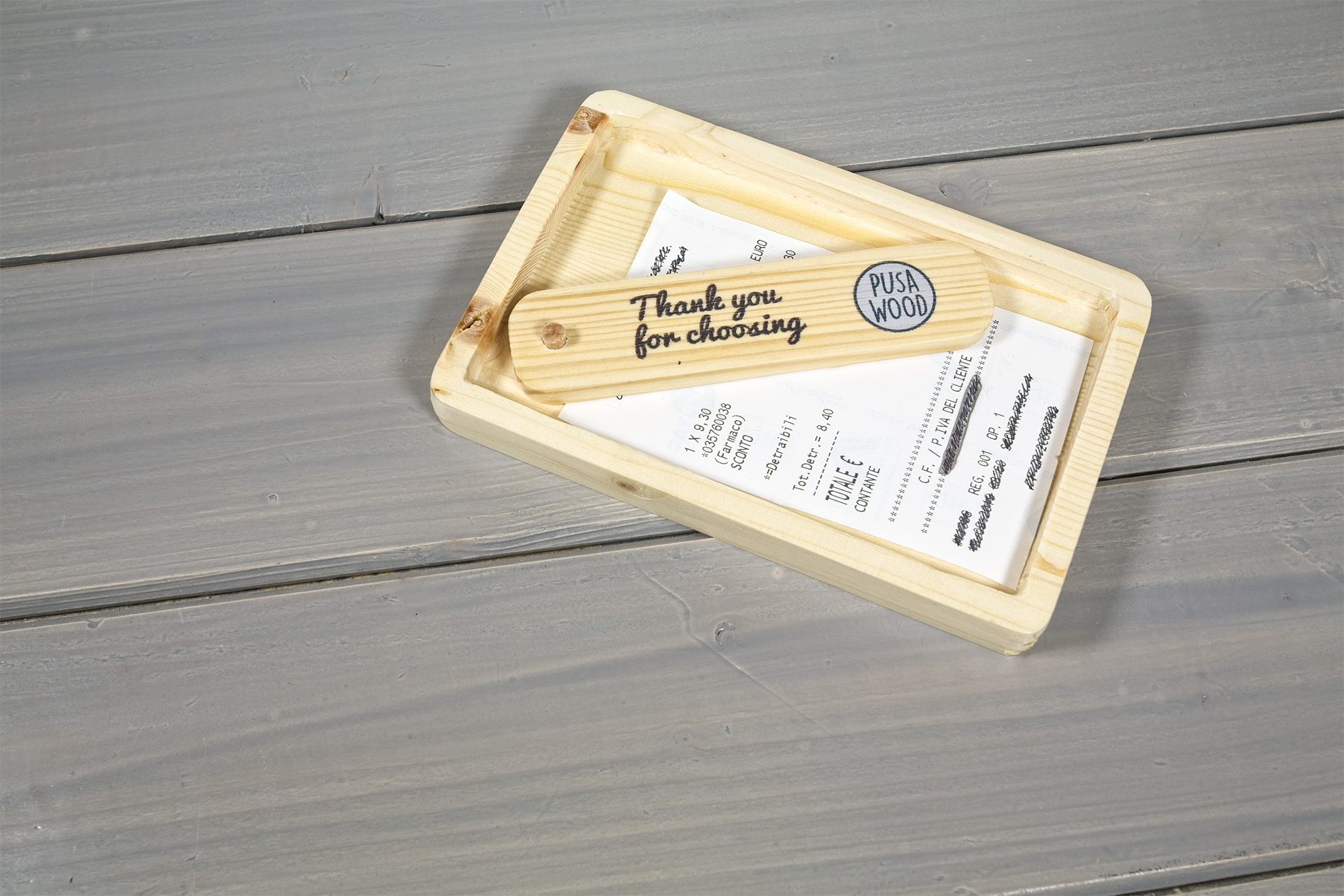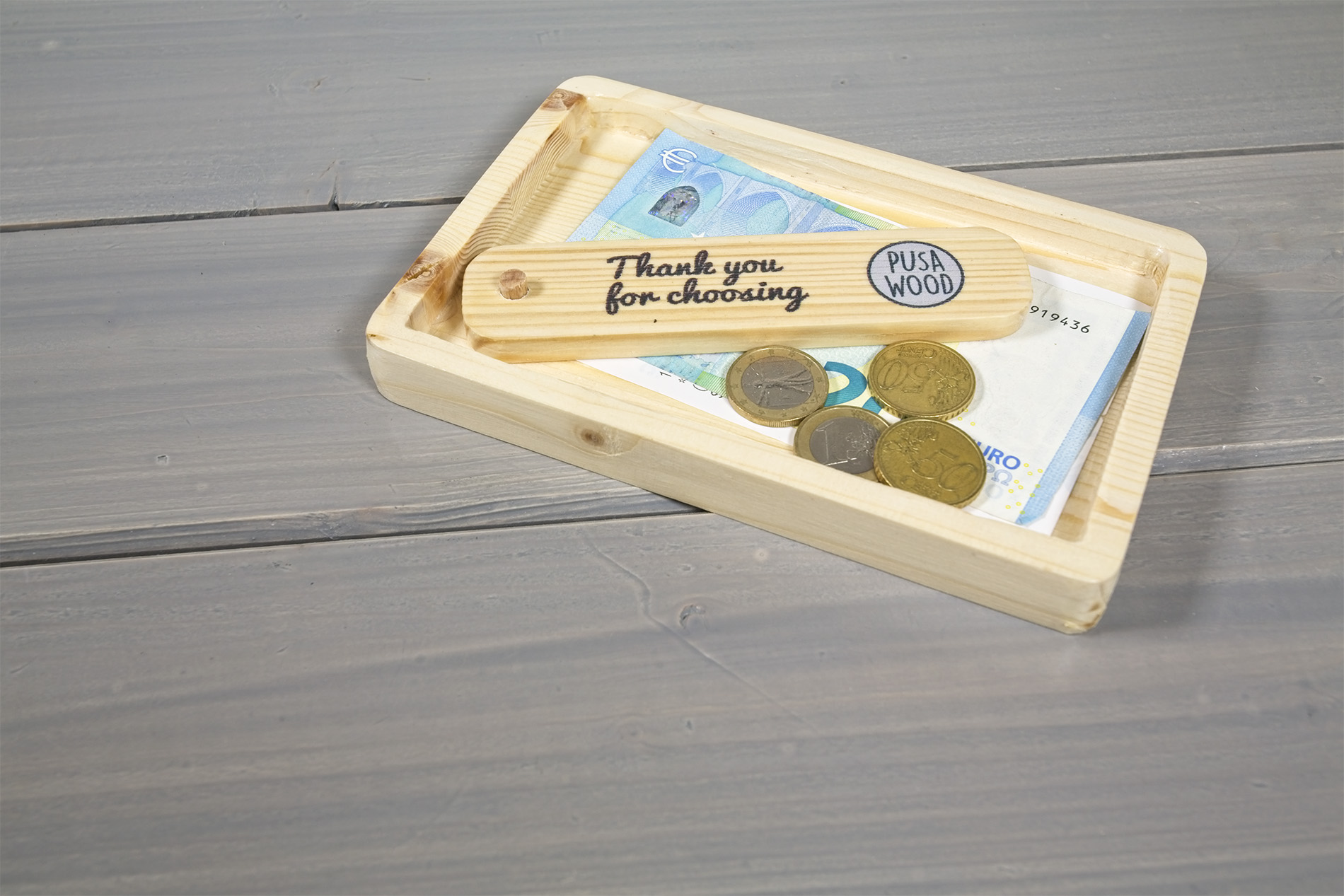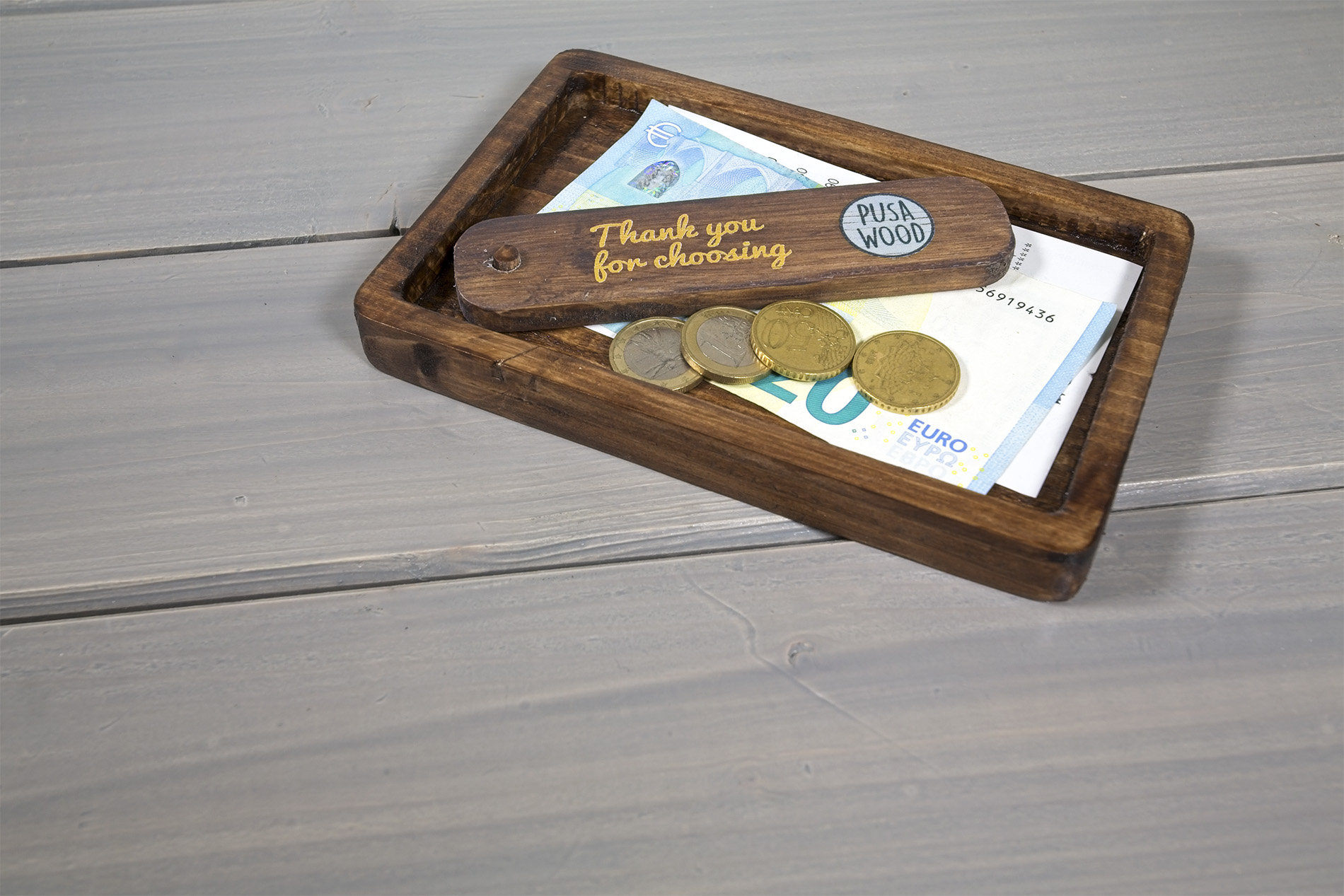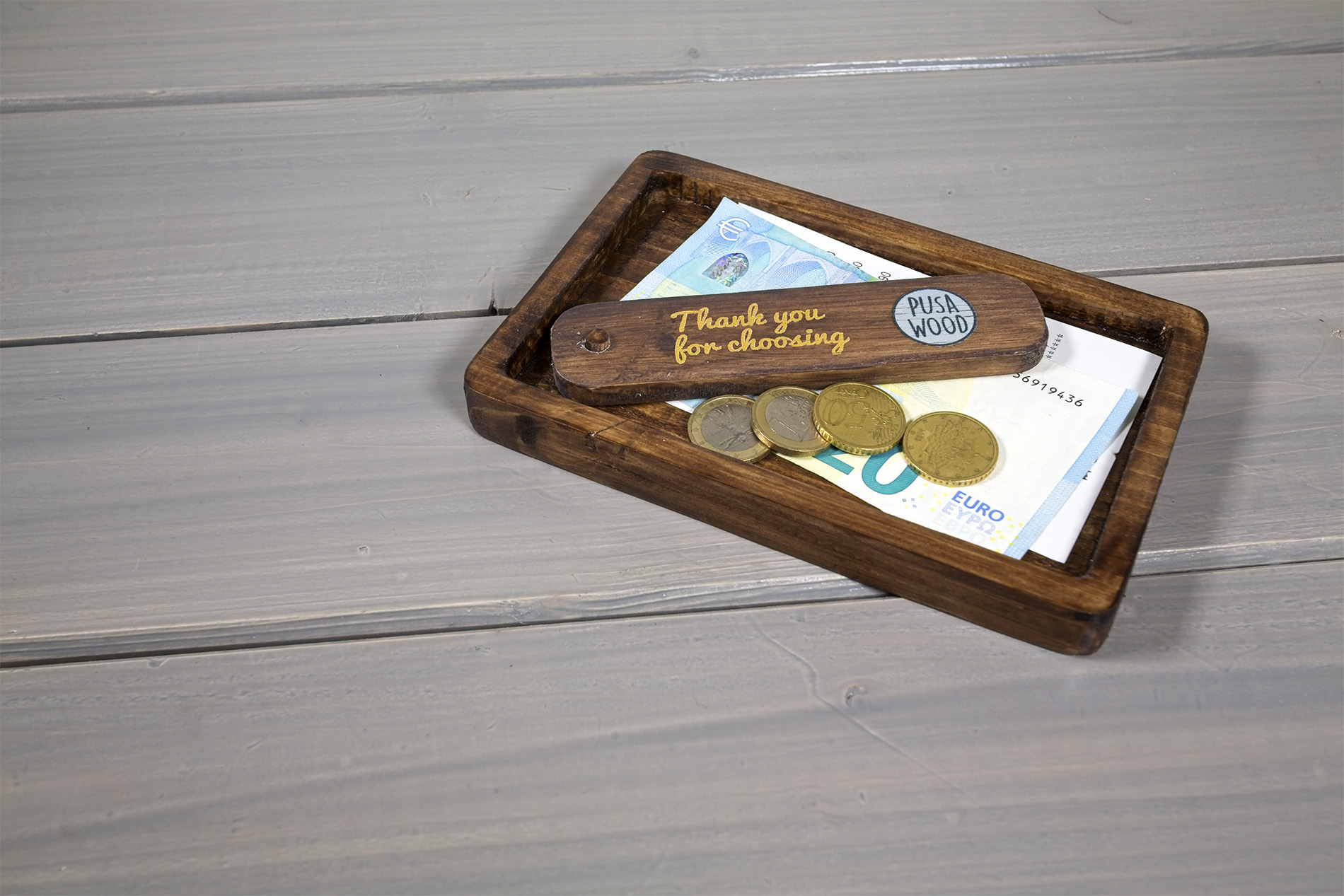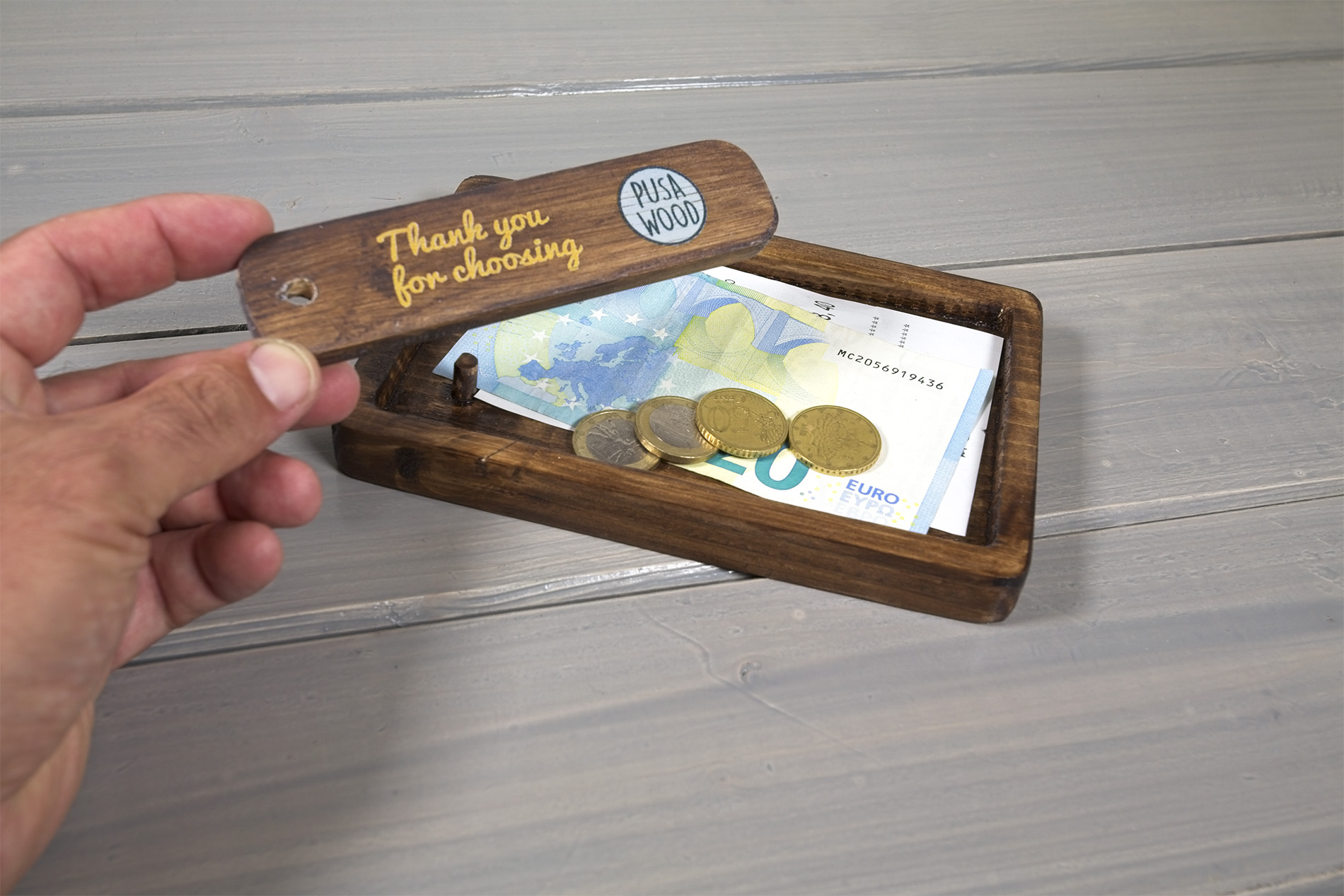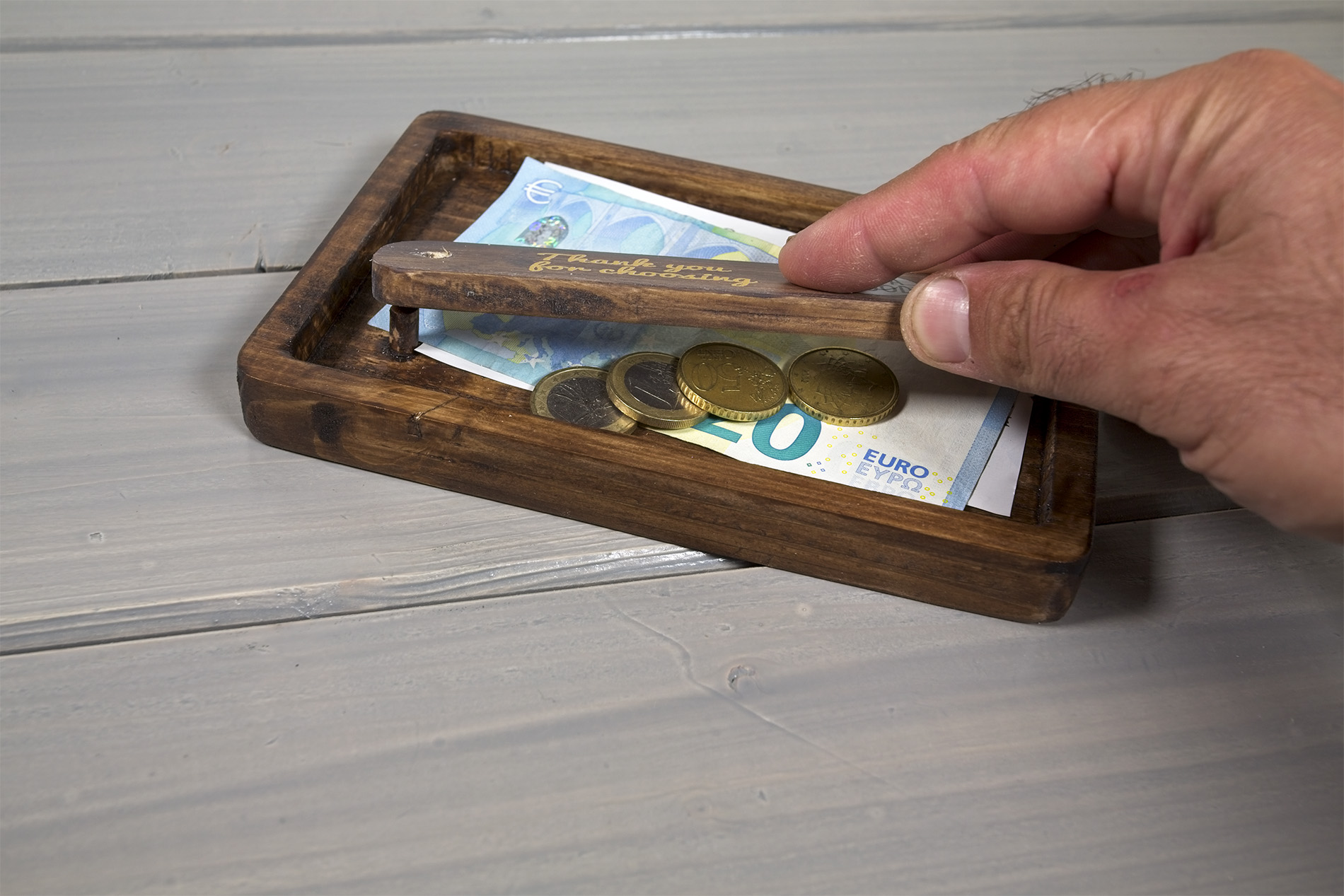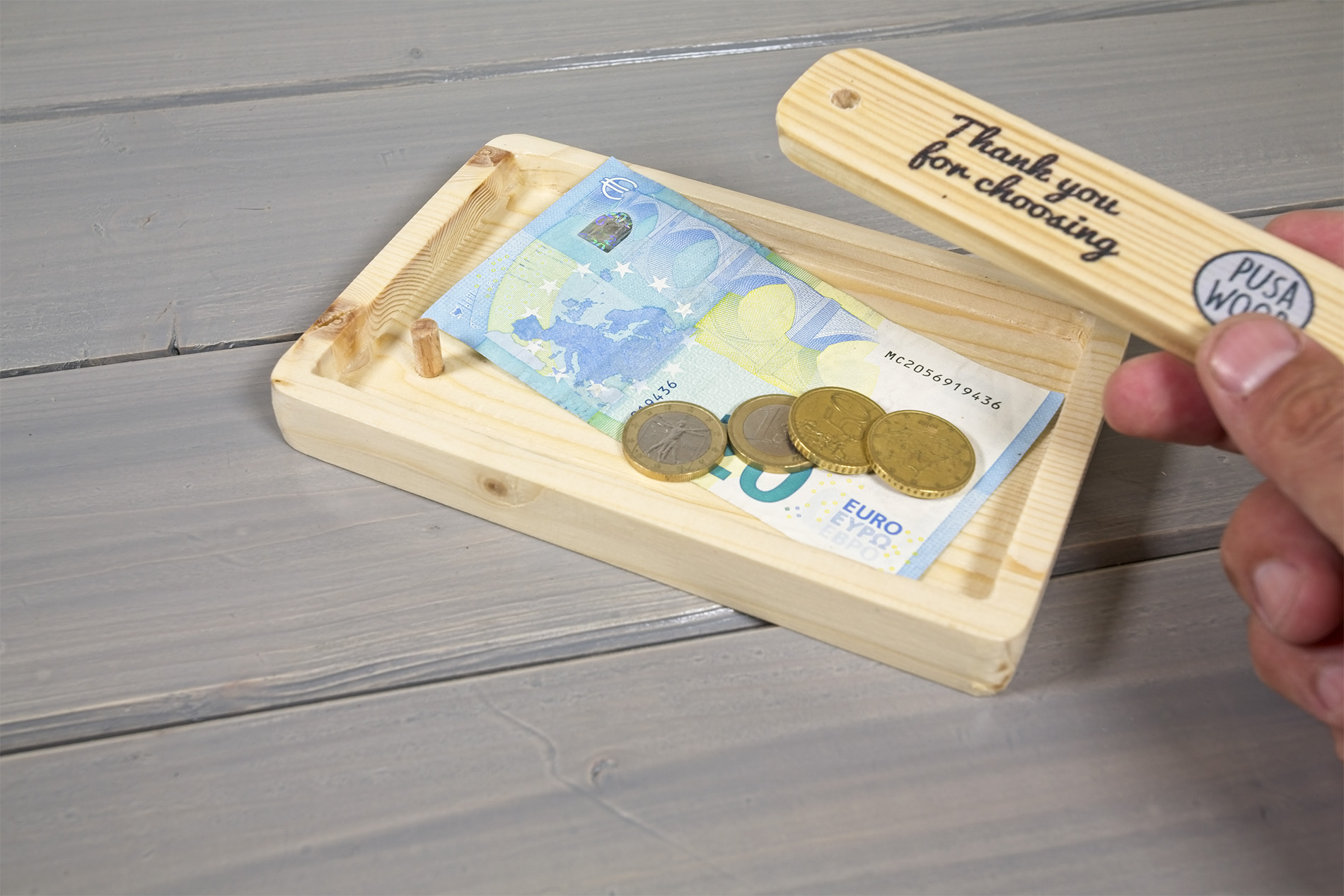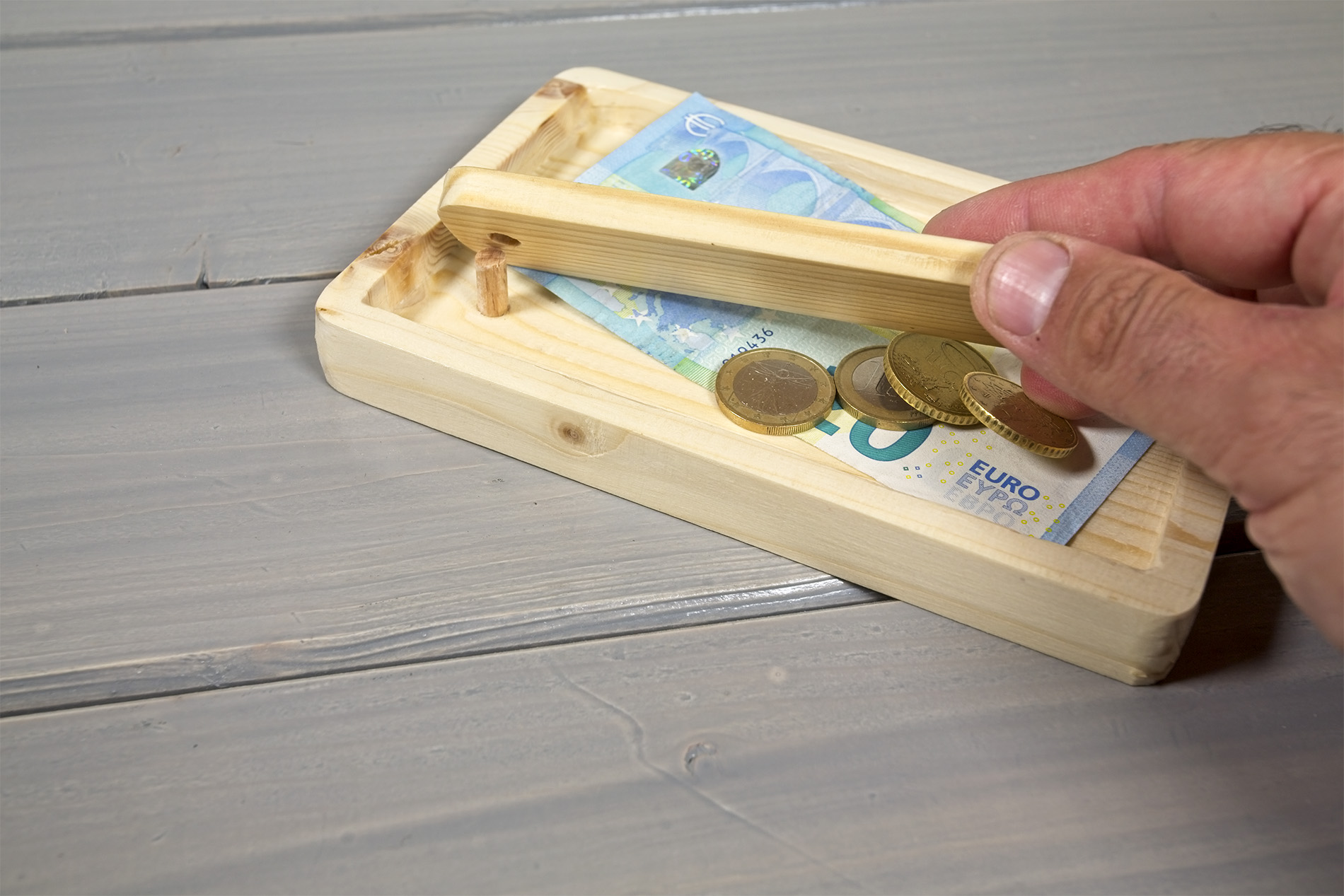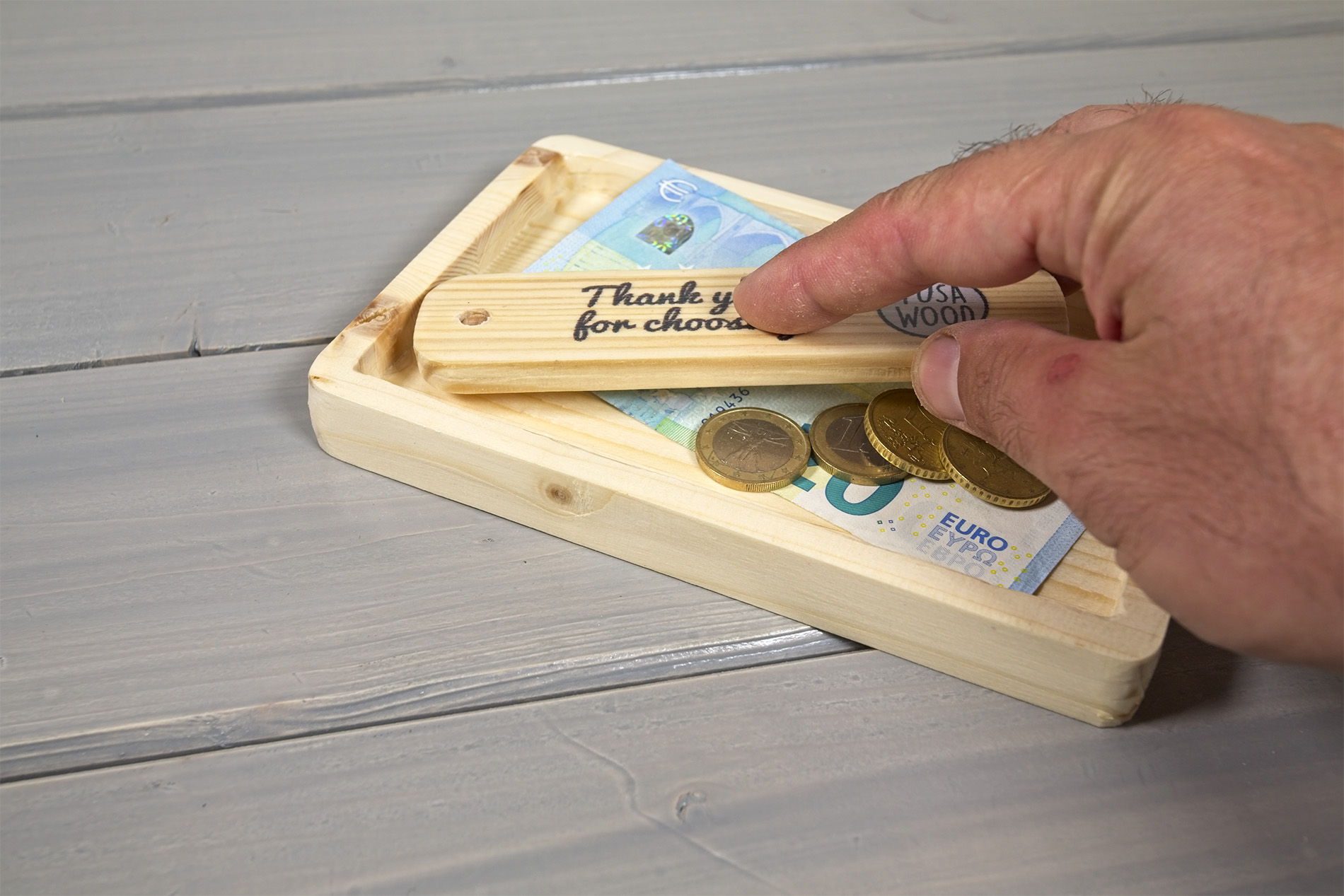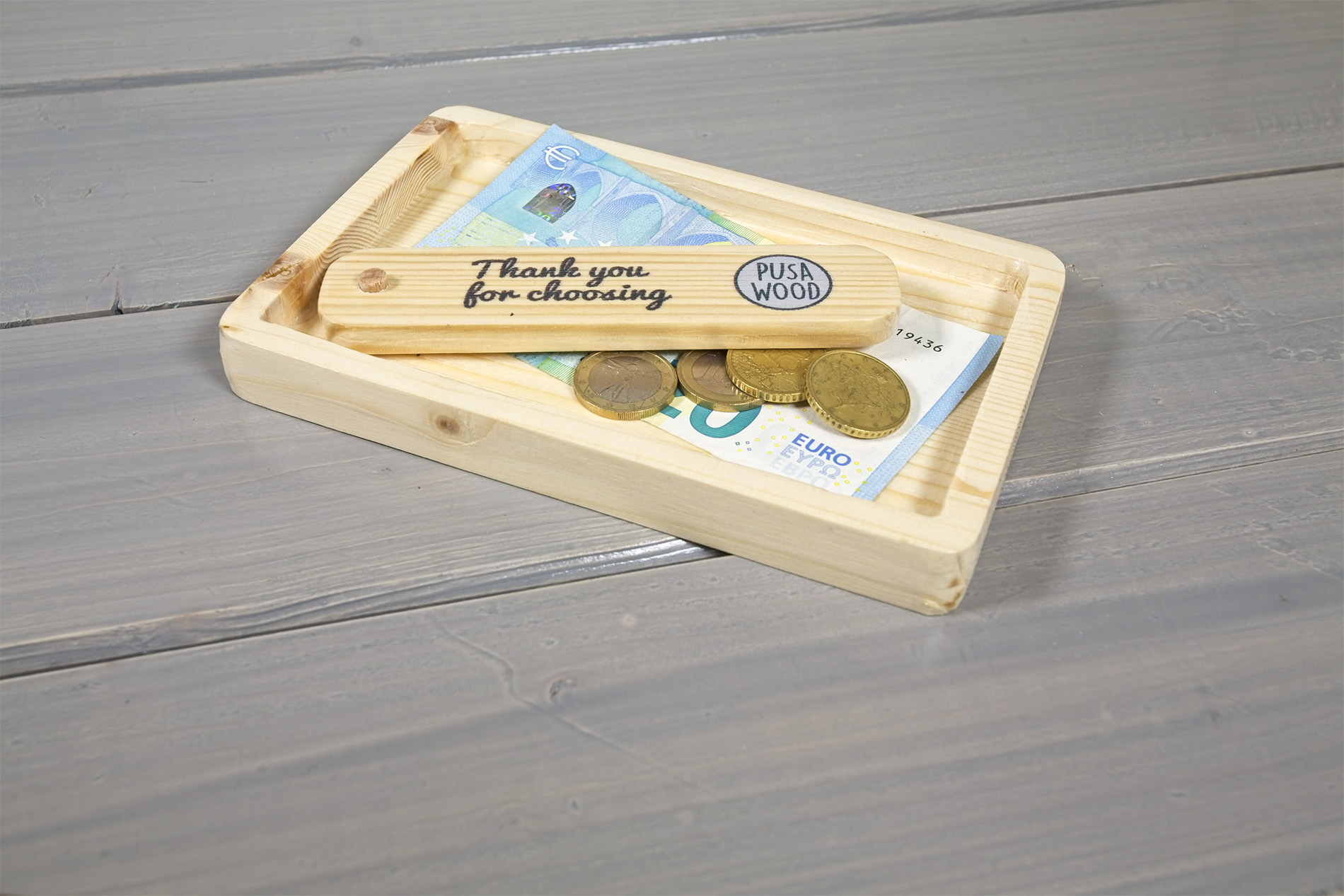 Panella wooden bill holder
Panella is a wooden bill holder: a furnishing accessory with a minimal, unique design that gives a touch of class to your restaurant. Panella is designed as a change holder, a bill holder or receipt holder. Fascinating in its simplicity and manageability.
The Panella wooden bill holder is made of solid wood (spruce). Hollowed out, carved in the contours and a simple removable slat to be inserted above, to hold the banknotes and / or the receipt. The coins do not slip away thanks to the well raised edge.
Panella's overall dimensions are approximately 11 × 17 cm. The side containment side for coins is about 1 cm. To give an idea of useful spaces, a 20 euro banknote (13 × 7 cm) finds accommodation perfectly as well as various coins (see example photos).
The wooden bill holder slat can be customized with your own logo or also with a phrase or inscription. Panella is lightweight and resistant at the same time.