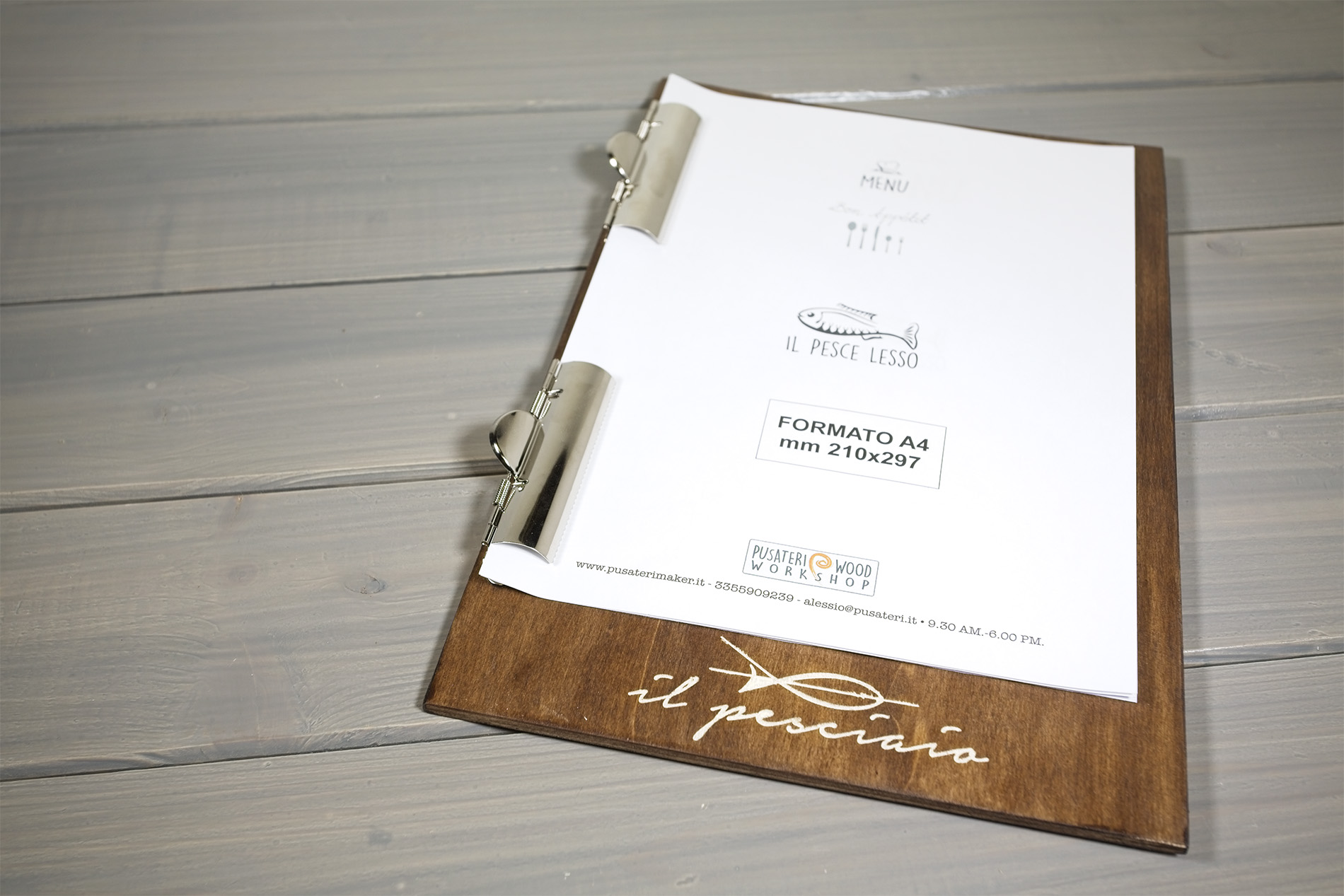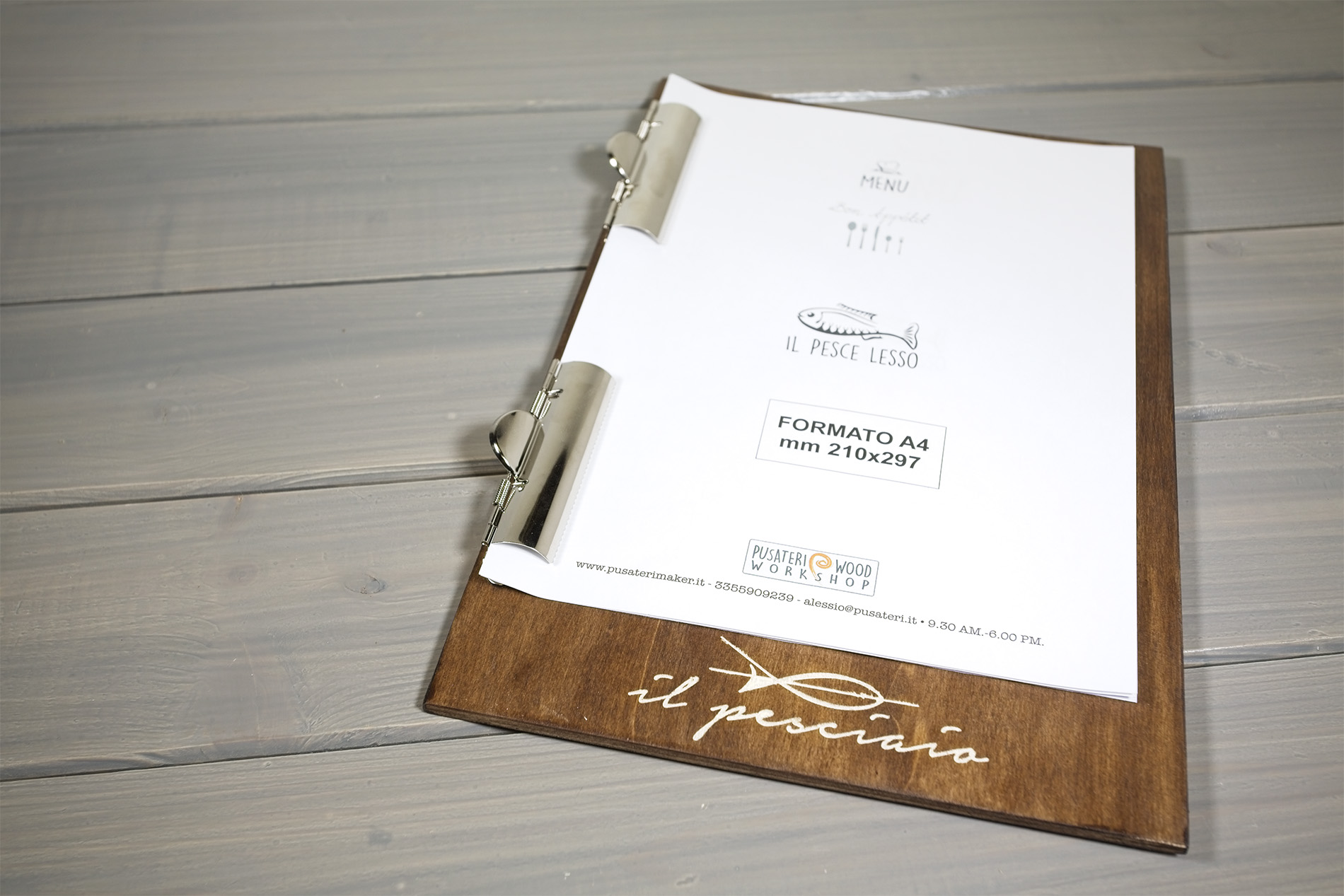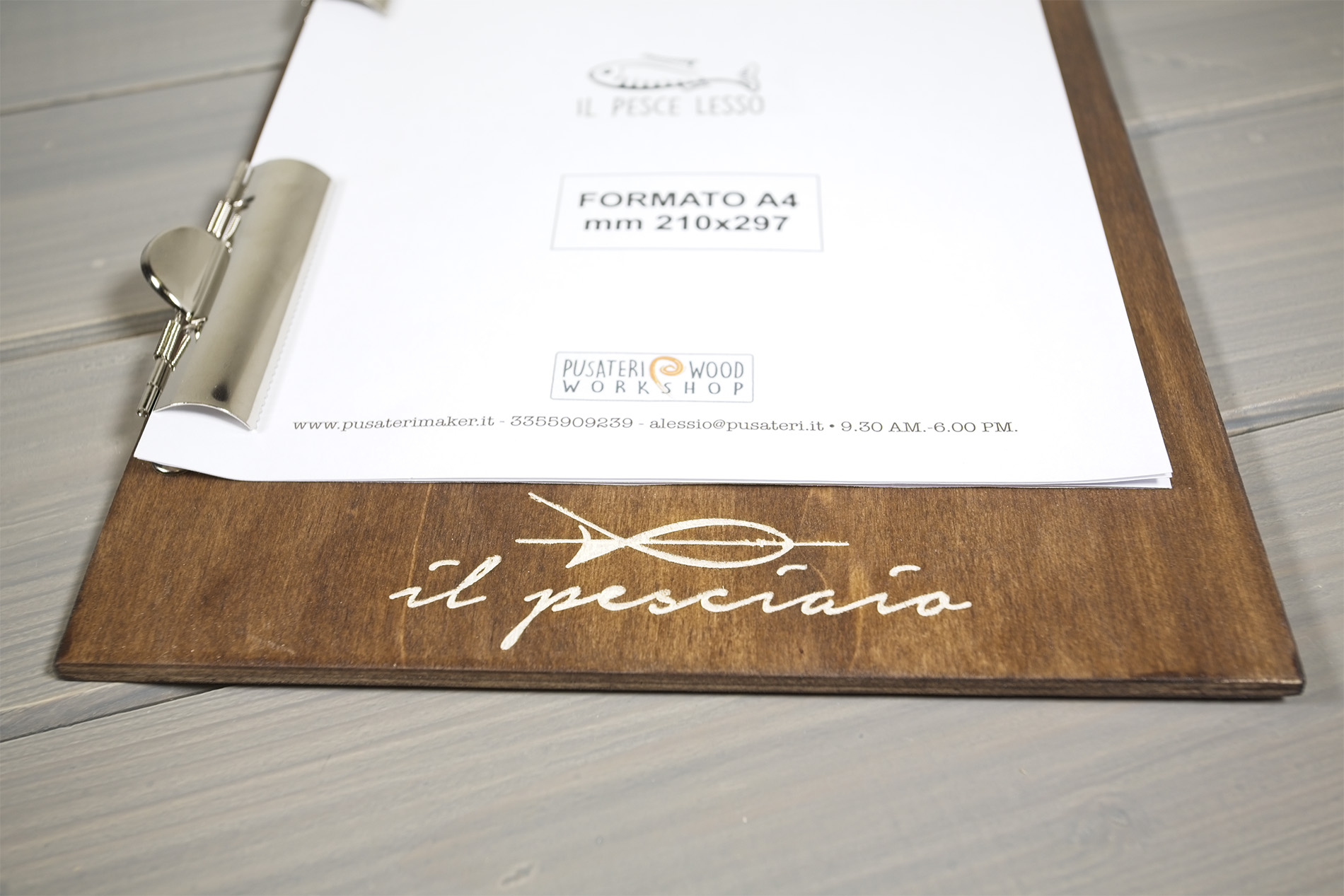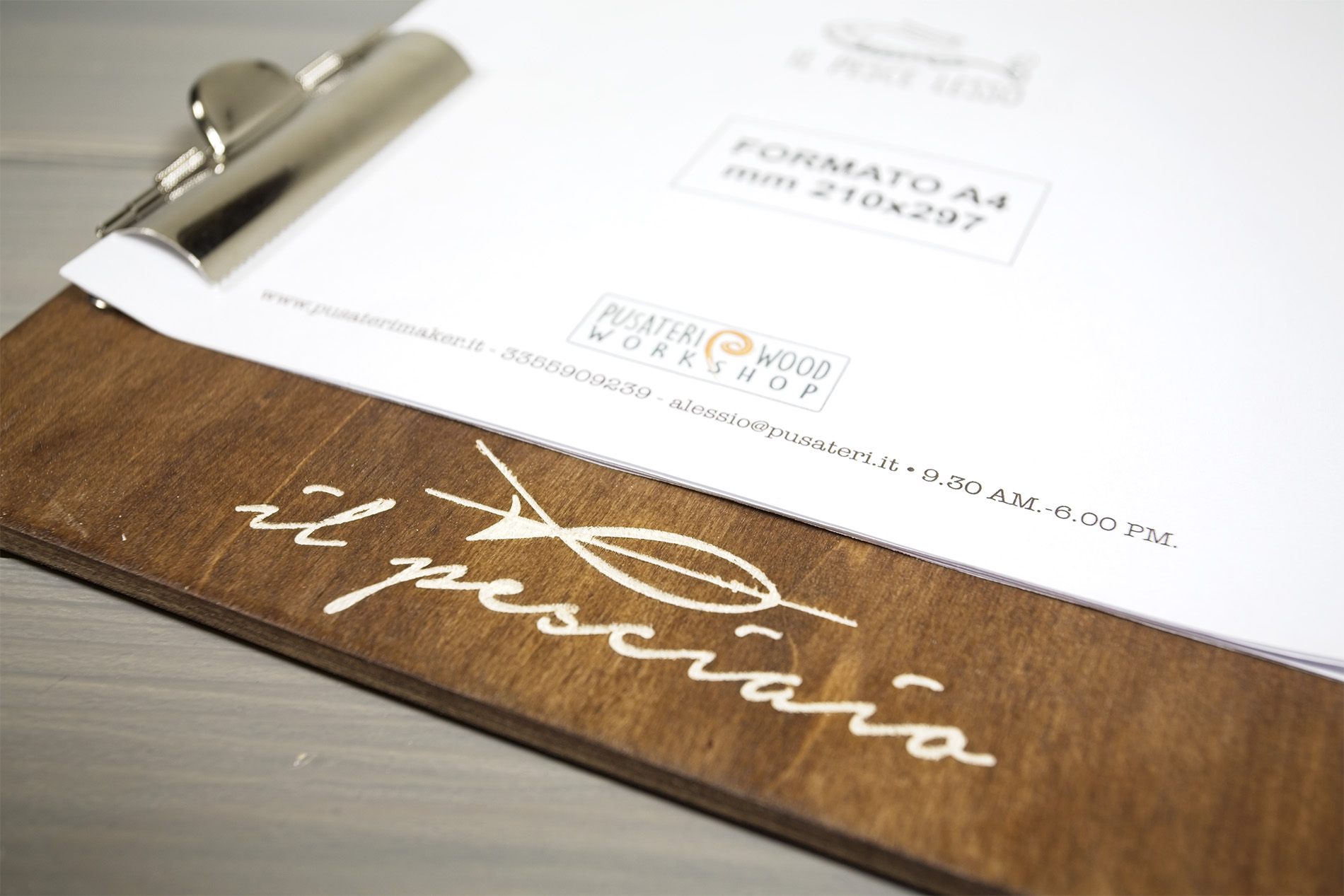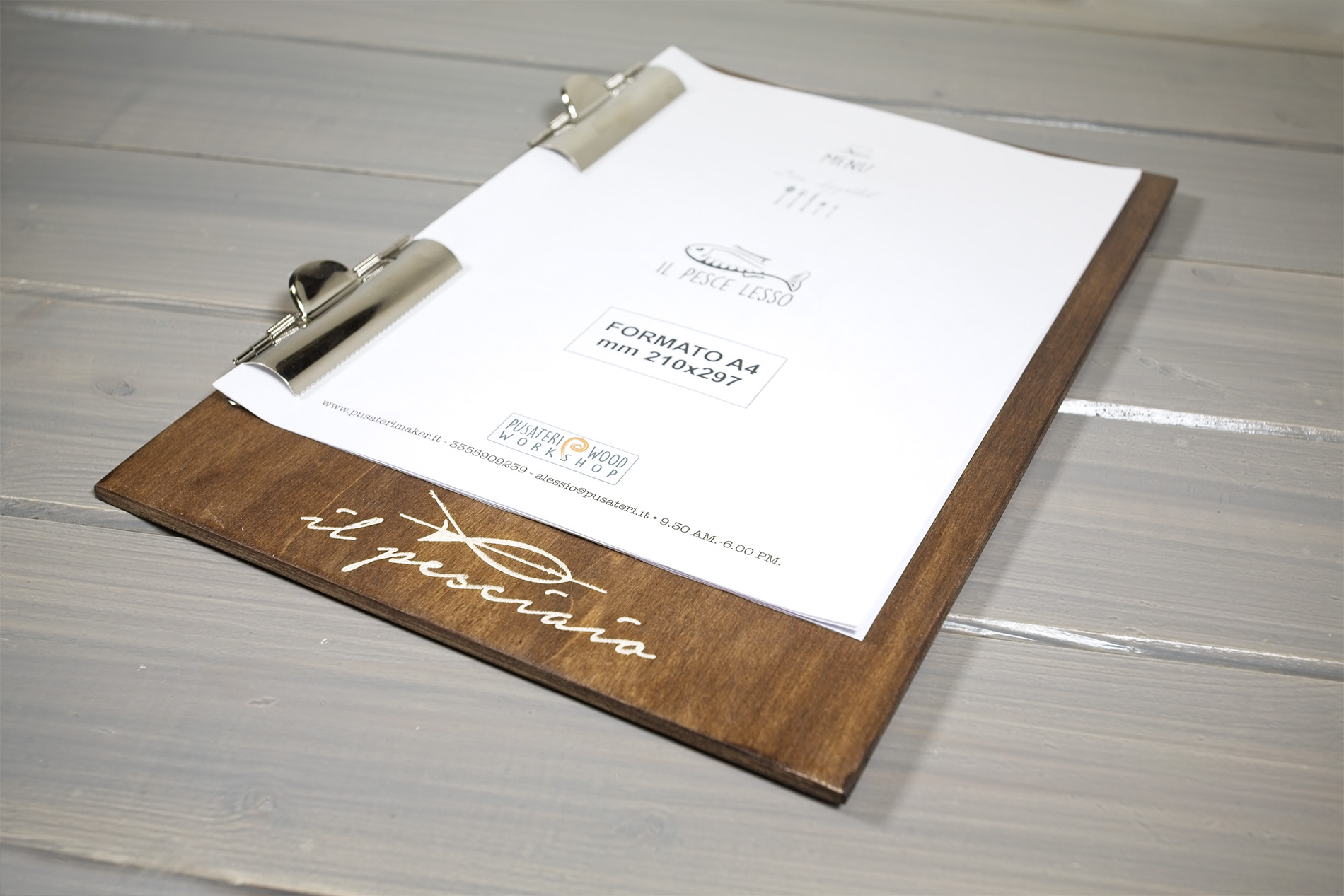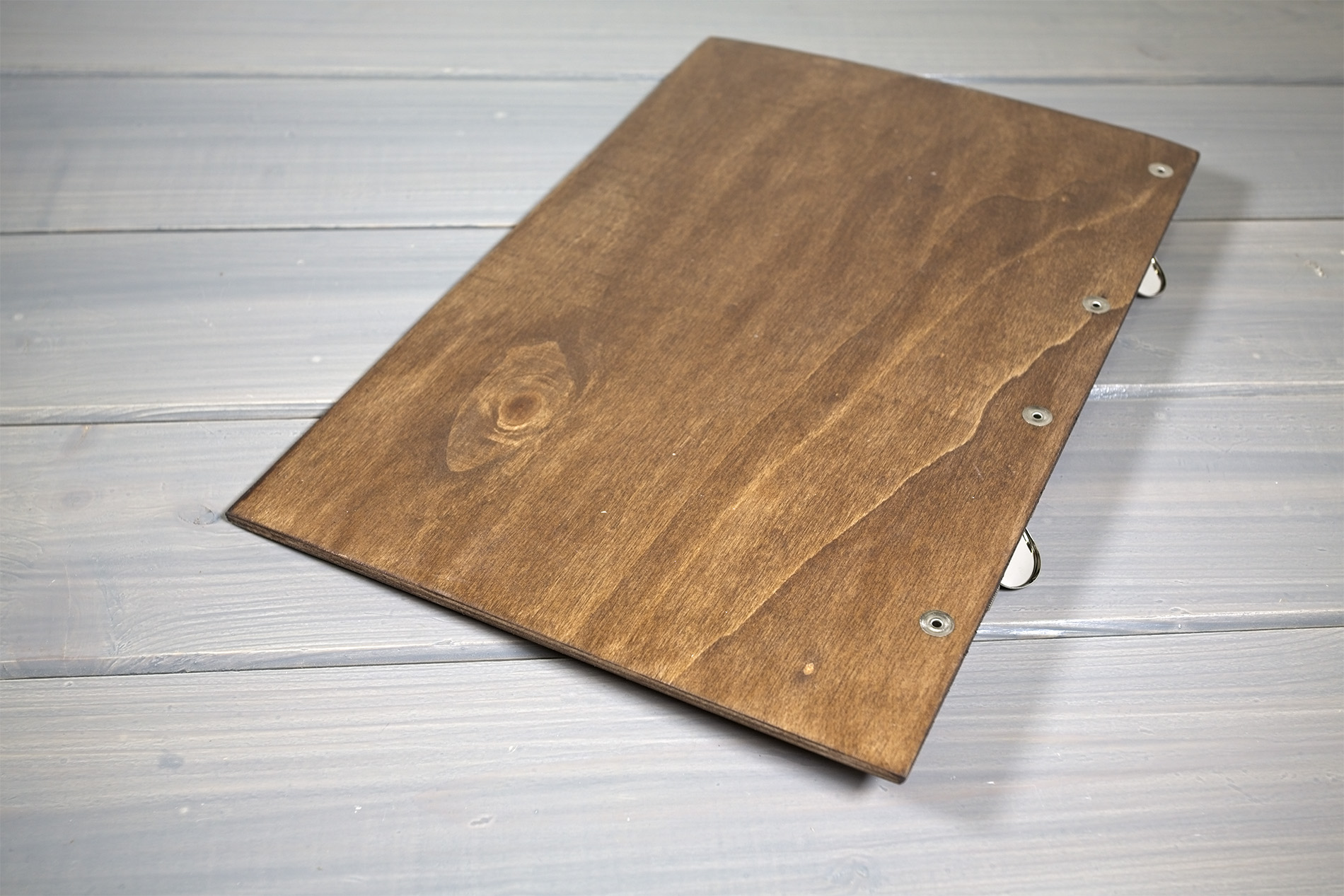 Palermo wooden cover menu with double clipboard clips
Palermo double-clip wooden cover menu arises from the need to be able to quickly put more sheets in the menu: without needing to pierce or bag in the annoying plastic bags.
With Palermo, double-clip menu, take the sheets, raise the two clips and the menu is ready!
The Excelsior model clips, elegant and practical at the same time, are inserted on the long side of the wooden board in such a way that you can easily browse the pages. Tested with eight pages and there were no problems whatsoever.
In practice with this portamenu the sheets are printed and … ready!
Born for all those places that change very often the menu and have to print and replace the sheets in a short time. With the Palermo there are no problems with drilling of sheets, centering or other. You print, insert the sheets and stop! Everything is ready!
Very normal A4 sheets are used, which can also be printed on their own. Palermo measures 23x35H cm and there is a free space at the bottom to insert the logo of your club.
Excelsior clipboard tweezers are available, in addition to nickel-plated, also in the golden version as required.
Palermo can be painted as you wish, see the reference color chart for the basic colors. Custimized colors can be made upon request.
The Palermo dual-clip menu can be customized with four-color or engraved printing. In the example photos, engraving on the CNC cutter for the "Il Pesciaio" restaurant in San Martino in Rio (Reggio Emilia).